Le Lay Language Consulting
South Kensington - London U.K.
+33 (0)6 82 90 99 23
+44 (0)77 91 58 28 49
Local transportation in London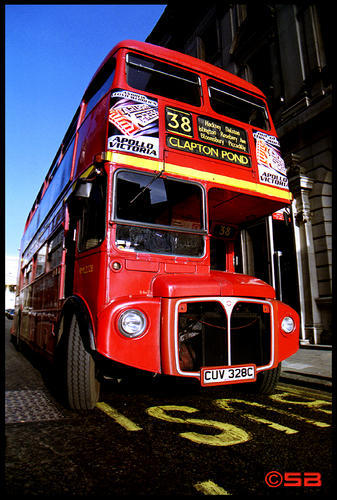 ---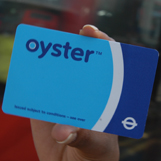 The participant will have to buy the public transportation "Pay-as-you-go Oyster Card" upon arrival which will allow him/her 50% discount on public fares. http://visitorshop.tfl.gov.uk/
You can order it directly from Transport for London (TFL) and receive it in advance by mail at your home to avoid queuing up upon your arrival
16 and 17 years old participants can apply for a 'Non-resident 16+ Oyster photocard' online http://www.tfl.gov.uk/tickets/14312.aspx which allows you to travel at half adult rate on bus, Tube, tram, DLR and London Overground services.
Please allow three weeks for your application to be processed.
You can also get adult and child discount with an Oyster photocard if eligible. You can also protect your card from loss or theft.
Daily price capping
If you make lots of pay as you go journeys in one day we'll make sure you never pay more than the price of an equivalent Day Travelcard. There's a different daily price cap for different types of transport.
Download Oyster Card leaflet PDF (911kb)
---
Photocard for 16 and 17 years old
---
Application for participants staying with us for a 2-week minimum language course in London:
£5 fee will automatically be deducted from your account even if your application is subsequently rejected because the photograph is unsuitable. If your application is successful the £5 will be added to your Oyster photocard so that you can use it to pay as you go

Your photocard will only be available at the travel information centre nominated by you, from the expected collection date you specify in your application, for a maximum period of 14 days, after which it will no longer be available for collection

You or your parent/guardian must present your original passport, ID card (from European Economic Area country) or birth certificate with date of birth as declared in this application when collecting your Oyster photocard
Collecting your Oyster photocard
You will need to pick up personally your 16+ Oyster photocard when you arrive in London. It can be collected from any Travel Information Centre (at the Eurostar station of St-Pancras or at the Victoria Station). You will need to show proof of your date of birth in the form of a valid Passport, ID card (from a European Economic Association country) or birth certificate. You must do this within two weeks of the collection date you chose when ordering.
Address
Opening times
Liverpool Street
Liverpool Street Underground station
Monday to Saturday:
07:15-21:15
Sunday and Bank Holidays: 08:15-20:15
Piccadilly Circus
Piccadilly Circus Underground station
7 days a week:
09:15-18:00
Euston
Opposite platform 10
Euston rail station
Monday to Friday:
07:15-21:15
Saturday: 07:15-18:15
Sunday and Bank Holidays: 08:15-18:15
Victoria
Opposite platform 8
Victoria rail station
Monday to Saturday:
07:15-21:15
Sunday and Bank Holidays: 08:15-20:15
Heathrow Terminal 123
Heathrow 123 Underground station
Heathrow Airport
7 days a week:
07:15-21:00
King's Cross
King's Cross Underground station
Western Ticket Hall near St Pancras
Monday to Saturday:
07:15-21:15
Sunday and Bank Holidays: 08:15-20:15
---